RP ACCOUNTS:
















WARNING: This can be very dark, so please take caution if you read.
So, my past... it's not a pleasant one, that's for sure...


So, when my twin sister and I were born, our parents couldn't take care of us, but my mom didn't want to give us up.


My dad put a gun to my mom's head and said he'd pull the trigger if she didn't give up ownership to our grandparents.
So we were sent to our grandparents'.


Our grandfather abused us ever since we were little. He's always drunk... everytime you see him.
When I was little, he pushed me down the McDonald's slides and slammed my head into a table, causing a scar on my head that I still have.


He's really abusive, harassing us every chance he gets. We make good grades and one day, he says he's glad we make good grades: the next, he's saying we're dumb and don't know anything about the world.
I've never known how to love someone. I've always been so jaded that nothing surprises me. I rarely cry anymore.


Some call me emotionless, as I really only show true happiness around my sister, grandmother, and close friends. I'm not a very social person because my sister and I have been isolated in our house, not being allowed to go to other people's houses, hanging out with other people...


We never go on any vacations anymore, since my grandfather argues about it every fucking time.
A few years ago, my grandfather hit me in the head with a replica of a tomahawk, damaging me for life. Now, sometimes my head will get really bad pains, and I can't remember things well anymore like I used to.


We called police on him, and he somehow convinced them not to take him in. He's a drunk driver, and chews tobacco and smokes cigars. He's going to kill himself eventually.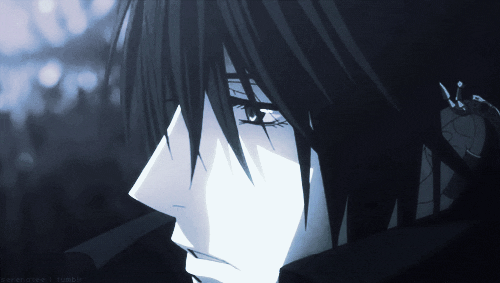 We're not allowed to express our love or passion for anime. He's very racist and sexist. He wants us to become guys and to be interested in wars, guns, etc. when we're not.


I suffer from long-term depression, undiagnosed.


I've almost been sent to the mental hospital for anger issues. My sister and I were arguing that morning, and she told our teacher, who told me I need help and I shouldn't be so cruel to my sister, and almost sent me to the mental hospital for it when she and I argue like normal siblings...


I've always been alone... everyone I was close to betrayed me. I don't like to make close friends. I'd rather live in darkness... despair... misery. I'd rather be alone. That way, I don't drag anyone down with me into the deep abyss of my heart. My heart is broken, and forever will be. I have the light of Jesus but even then, my heart is weak and fragile. I prefer to stay in the shadows... where I belong.